Restoring Leagues from other Fantasy Football Sites
DataForce Fantasy Football is often able to recover your leagues when another site can no longer provide services. This revival process follows these steps, and must be done in April or early May before the renewal deadline:
DataForce receives a request from a team owner to revive a league.
We verify that we can acquire league information, and collect the names and email addresses of owners in the league. An email is sent out to all owners asking if they would be interested in reviving the league.
Owners can claim the teams on this page by creating an account on DataForce (if they do not yet already have an account) and then replying to the email indicating the new account name. The response to the email account on the original team is evidence of ownership. "Claiming" a team does not carry any obligation to pay or to play; it only expresses interest.
Repeat emails will be sent out periodically reminding owners who have not claimed or declined to claim their teams.
If enough owners claim their teams--usually, more than half, meaning seven claimed teams in a league of twelve--then DataForce will collect roster information, calculate draft order according to the original rules.
An email goes out to all owners who claimed teams that DataForce will revive the league, and requesting renewal of teams. No deposit will be required; current owners are grandfathered in and pay only the entry fee for the new year.
There is still a chance that the league will not be revived. If not enough owners renew before the normal renewal deadline in May, the league will be abandoned. Owners who did pay will have their money returned, and will be awarded some bonus money as a thank you for attempting to revive the league.
Assuming enough owners renew by the deadline, all unrenewed teams are now placed on auction, and from there, through the usual process of selling orphans. The income from sales remains with the teams as deposits on the teams. DataForce never accepts any money from the sale of orphans.
What You Can Expect in Rule Changes
DataForce will preserve the draft order as determined by the old site rules for the first rookie/freeagent draft, but beyond that, all leagues will conform to DataForce rules. This can mean changes in scoring, roster requirements and sizes, and playoff contention.
One thing that doesn't have to change is your game host, if the league was originally hosted on MyFantasyLeague.com. By a vote of the reviving owners, the host may be moved to DataForce, but will probably remain on MFL to preserve familiarity.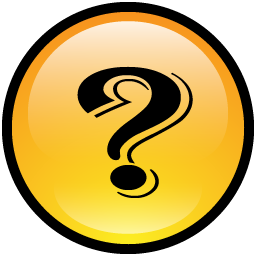 Claimed Dynasty/Keeper Teams
This page shows all teams you have claimed in retired leagues from other providers that we are helping to revive. Once revived, these teams will be added to your My Leagues page.
| | | | | | | | |
| --- | --- | --- | --- | --- | --- | --- | --- |
| | Cost | ID | Team Name | Duration | Lineup | Host | # Claimed |
You have claimed no teams.