Help Us Build Your Dream Fantasy Football League
DataForce Fantasy Football publishes a survey every offseason, usually about March, to get your feedback on good rule changes, software enhancements, and league offerings. These are the results of the survey, with the changes we'll be making this year.
How to Contribute Ideas for the Survey
Just write us. It's that simple. We love to hear new ideas, and we actually love to hear your frustrations, too. We are fully aware that our continued success depends upon listening to you, our valued customers. And we think we have the best customers in the world, so we're anxious to listen.
Contact DataForce Fantasy Football at dataforceff@gmail.com anytime.
2017 Fantasy Football Survey Results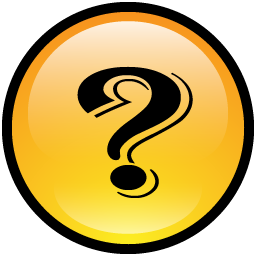 DataForce's annual off-season survey is finished! There was very little change desired, but here are the highlights and what we'll be doing differently this year as a result:
No change to the playoff seeding, by a pretty large margin. However we will try to explain the seeding better on the rosters page.
Kicker scoring WILL change. We have lots of diehards that want kickers to have as little impact on the game as possible, but we have many more who enjoy the prospect of higher kicker scoring for longer field goals. We'll be awarding .1 points for each yard beyond 39.
While most didn't feel the potential points needed to change, a large number did. We decided to compromise, scoring an additional one point to the team's potential points for the week for every bench player or empty bench spot that does not score anything.
We plan to switch contender leagues to head-to-head playoffs, based on popular demand. I can't completely promise it yet, as it will take a bit of programming, but it's in the plans for this year!
There was a lot of interest in limiting trading, but it didn't pass by a majority, so we'll just try to offer more limited-trading leagues this year. Likewise, it was almost an even vote between those who felt protests should be limited and those who felt they shouldn't, with a slight majority favoring limits, so we'll be adding a limit of 6 non-overturned protests per year.
Interest is growing for IDP (individual defensive player) leagues. However, we're not ready for IDP leagues on our own software, with most of our effort this off-season going toward new state regulations. We'll offer them only on MyFantasyLeague this year.
Skinny leagues are a go. We've actually already been running them for friendly leagues.
No change at all to any lineups. A few want more players, a few want fewer players, most are happy as is.
A number of ideas came from comments accompanying the survey. I'll address a few here:
As expected, there is concern about requiring personal identification, when many sites don't. What you should know is that EVERY licensed site requires age and location verification now. If they aren't asking for I.D., they are paying a third-party company to research and provide information about you. By asking you to provide the I.D. yourself, we keep our entry fees low.
Every year we get a few comments from people that don't believe there should be any toilet bowl, and a few who believe toilet bowl winners should get a share of real prize money. It'll remain the same: bonus money only to toilet bowl winners.
We also get a few comments about prize distribution. Some want it spread out more, paying four places, and some want the overall winner to get more. Again, we'll keep it the way it is.
I believe three people mentioned that they didn't like having two divisions. We'll add that to our list for next year's survey, but no change this year.
This year we had several auctions that were slowed by client computer problems. These are meant to be fast-paced events, and it becomes really distracting when the auction is paused. We'll be more patient with live drafts, but auction drafts will be held more at your own risk.
Full survey results are displayed below.
---